Adult Book Discussion Group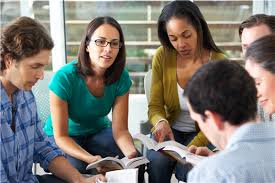 BSPL's book discussion group meets every 4th Wednesday at 3:30pm
New members are welcome and encouraged to attend.
Copies of the selected books are available at the Circulation Desk for loan.
Questions? Stop in or call (518) 885-5022.
Meeting information:
January 25, 2023 at 3:30pm
The Guncle by Steve Rowley
February 22, 2023 at 3:30pm
The Lost Apothecary by Sarah Penner
March 22, 2023 at 3:30pm
Between Two Kingdoms by Suleika Jaouad
May 24, 2023 at 3:30pm
The Mountain Between Us by Charles Martin
June 28, 2023 at 3:30pm
The Love Story of Missy Carmichael by Beth Morrey
No meeting in July
August 23, 2023 at 3:30pm
The Star-Crossed Sisters of Tuscany by Lori Nelson Spielman
September 27, 2023 at 3:30pm
The Long Bright River by Liz Moore
October 25, 2023 at 3:30pm
Nothing More Serious by Allen Eskins
No meeting in November
December 13, 2023 at 3:30pm
Bowman's Store by Joseph Bruchac
Optional holiday cookie exchange. Bring2 dozen cookies to share.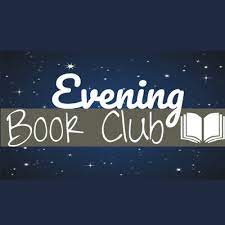 Join us for a newly formed book club! It's a great way to meet new people and read all types of books. This club is open to patrons 16 years old and up. Books will be available for loan at the Circulation Desk each month.
| | |
| --- | --- |
| January 5, 20323 at 6:30 | Run, Rose, Run By James Patterson |
| February 2, 2023 at 6:30 | Southern Book Club's Guide to Slaying Vampires By Grady Hendrix |
| March 2, 2023 at 6:30 | Ask Again, Yes By Mary Beth Keane |
| April 6, 2023 at 6:30 | House Rules By Jodi Picoult |
| May 4, 2023 at 6:30 | We Are the Brennans By Tracey Lange |
| June 1, 2023 at 6:30 | All Things Cease to Appear By Elizabeth Brundage |
| No meeting in July | |
| August 3, 2023 at 6:30 | Love & Other Words By, Christina Lauren |
| September 7, 2023 at 6:30 | My Dark Vanessa By Kate Elizabeth Russell |
| October 5, 2023 at 6:30 | The Maid By Nita Prose |
| November 2, 2023 at 6:30 | The Book of Essie By, Meghan MacLean Weir |
| December 7, 2023 at 6:30 | In Five Years By Rebecca Serle |